ROBUST – EFFICIENT – RELIABLE
About Elco Machinebouw
The people at Elco Machinebouw are good listeners. Because anyone who is able to translate specific customer requirements into machines that add value is doing their job well. From engineering to production, all machines that leave our yard meet the highest standards. That is why, as a family business, we have been working for many a gardener, grower and cultivator here in the region and now far beyond for almost 30 years. Would you like to challenge us? Feel free to call, we like to stand our ground.
History
Where Jef Elst after his youth quickly exchanged tinkering with mopeds and motorcycles for repairing small garden machinery, he started in the early 90s with the manufacture of new garden and tree nursery machines in his workshop.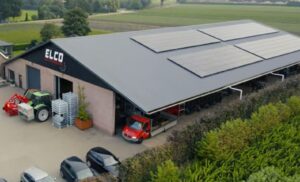 Anno now
Now, over 25 years later, the small workshop at the Achtmaalseweg has been exchanged for a modern workshop at the Kraaiheuvelstraat. Here we have an extensive range of machinery and a large stock of materials and parts. For you, this means that we can work efficiently, which means that our prices are competitive and our delivery times are short.